We are all familiar with the Champagne region, but perhaps just few know that there are 3 controlled designations of origin in this region.
The smallest, and if we want the rarest, is located in Riceys and includes only rosé wines produced exclusively from Pinot Noir grapes, while Coteaux Champenois is an appellation, officially recognized in 1974, that geographically covers the same area as the French appellation Champagne.
What are Coteaux Champenois AOC?
They are still white, rosé and red wines, dry and powerful at the first sip, which always express themselves with an exceptional softness in the mouth. Coteaux Champenois wines therefore need the best vineyards for their production, those with the best orientation, those that enjoy the greatest number of hours of sunshine during the ripening season. This is why traditionally most of the Coteaux Champenois wines came from the best vineyards of bombastic communes such as Bouzy, Ambonnay, Aÿ, Cumieres, Mailly or Verzy.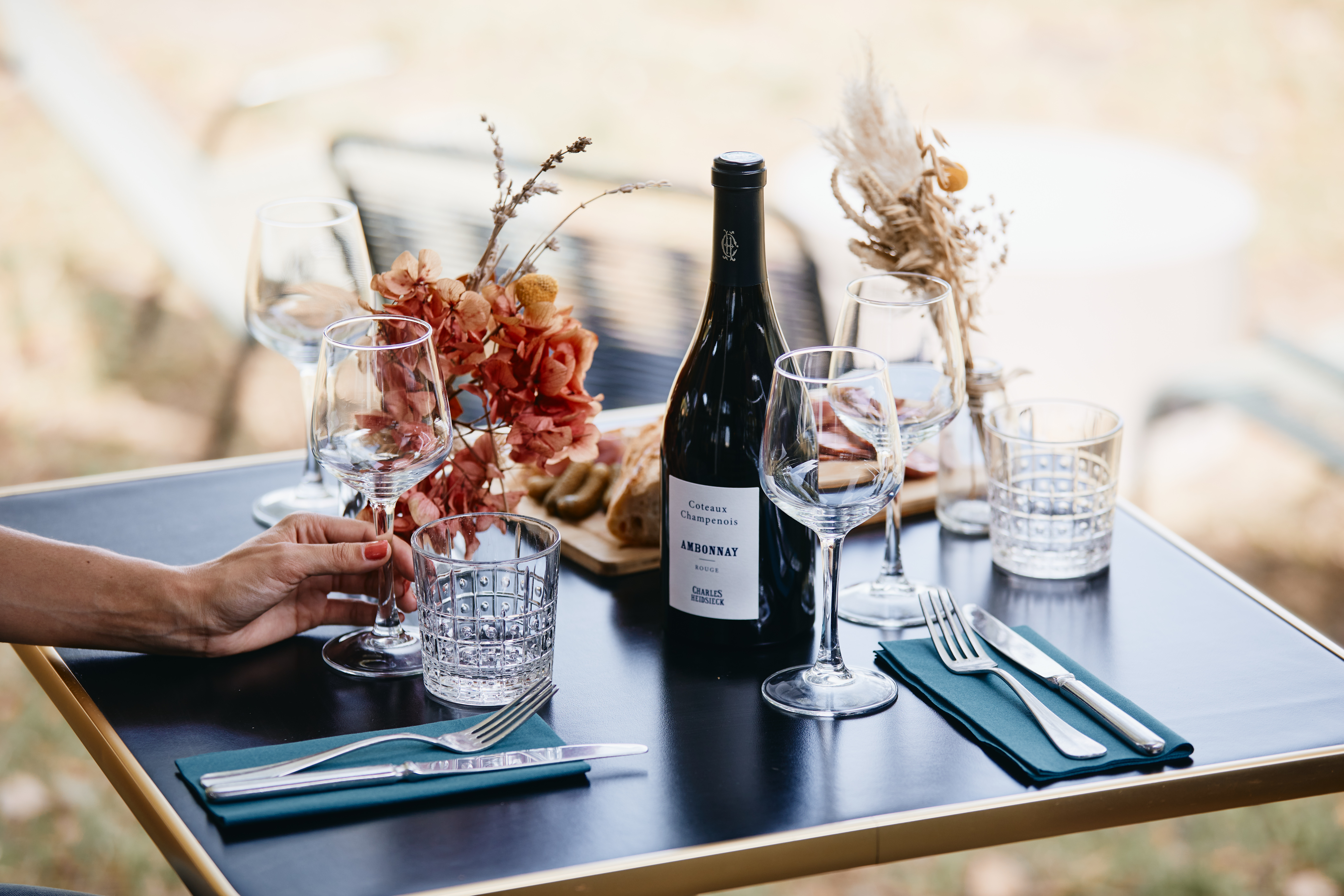 Thought all, seven grape varieties are allowed in the production of Coteaux Champenois. These include the big three of Champagne (Chardonnay, Pinot Noir and Pinot Meunier) as well as the less mentioned Arbane, Petit Meslier and derivatives of Pinot, Pinot Bianco and Pinot Grigio. As the result of an ancient tradition, they were able to build the great fame of the Champagne vineyards well before the appearance of sparkling wines. It is well known, for example, that Pinot Noir wines from the municipality of Aÿ were appreciated by the French court, and in particular by King Henry IV, as early as 1500.
Back in the limelight, Coteaux Champenois wines owe their recent popularity to the impact of heating overall on the vineyards, providing grapes with superb phenolic maturity, a magnificent color and an aromatic concentration never seen before.
Why don't all the Maisons produce Coteaux Champenois ?
As everyone knows, to produce Champagne you always start from a white or rosé base wine, to produce Champagne Rosé de saignée, or red for producing the Rosé d'assemblage.
So theoretically all the Maison have these wines available in the cellar, but only some plots, and in some vintages the wines produced are worthy of being able to boast this appellation. Therefore, being able to taste these wines is in itself a rarity.