List of products by brand Weingut Tement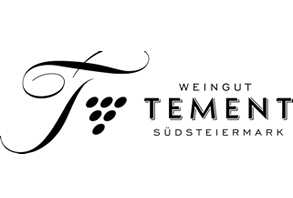 Tement winery is located in Berghausen in the southern Stiria region (Steiermark), the "green heart of Austria", on the border with Slovenia. Located on the enchanting heights between climbing vineyards in the middle of woods and pastures, it overlooks the Zieregg vineyard; from here you can appreciate the breathtaking view towards Slovenia and the eastern part of Stiria.
At the age of 19, in 1972, Manfred Tement inherited two and a half hectares of vineyard from his father. Today the property covers 85 hectares and the management is entrusted to Armin and Stefan Tement who represent the third generation and who have been able to create a perfect balance between tradition and innovation.
The modern winery, built in 2001, stands in a spectacular position and dominates from above about 50 hectares of cultivated on the Slovenian side with exposures from the southeast to the south-west, cultivated in organic and eco-sustainable conditions with yields that do not exceed 45 hectolitres per hectare.
The grapes are harvested by hand in several steps to obtain them fully ripe and perfectly healthy, before botrytis cinerea appears. The soils, calcareous with marine sediments, give elegant and mineral wines. The most common variety is Sauvignon Blanc, which accounts for 60% of the entire property. The other varieties are Gelber Muskateller, Morillon, Weissburgunder and Gewurztraminer. White wines account for 96% of total production; reds (Blauer Zweigelt and Pinot Noir) account for 3% and sweet wines 1%.