List of products by brand Domaine à Lafitte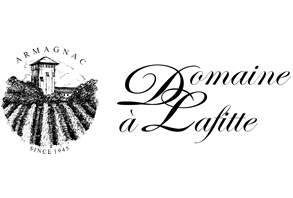 Founded in 1945, Domaine "à Lafitte" is an 18-hectare family-run business located in Zion, gers region, in the heart of Armagnac land. Winegrowers since 1945, the Bachos family has been making an artisanal and authentic Bas Armagnac in the purest tradition.
The main feature of armagnac terroir are sandy and clay-limestone soils, which give the wines excellent acidity, an ideal condition for distillation. Domaine "à Lafitte" has chosen to specialize in Vintaged Bas-Armagnac since its inception.
Each thousandth has its own personality that is found in the tasting where complex scents such as aromas of pastry, dried fruits, more or less sweet notes and power or lightness are won. Bas-Armagnac millesimati are products of the distillation of wines obtained from Baco Blanc and Ugni blanc grapes. Baco Blanc, a variety particularly suitable for red sands in the area, brings balance, relief and aromas of ripe fruits to the vine after a long aging while Ugni Blanc is more suitable for young Armagnac, in which the variety of the vine does not predomi dominate the organoleptic characteristics of the product but participates in its complexity. The distillation technique and the period of aging in wood, is decisive for its quality and for having an optimal aromatic evolution of the distillate.