List of products by brand InAlto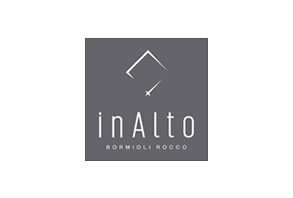 Discover the line of professional InAlto glasses by Bormioli Rocco that can be purchased online at VINOSO.Shop
InAlto glasses embody the highest quality Bormioli Rocco in order to satisfy all the needs of classy restaurants and hotels. Always synonymous with art, elegance and good taste, it evokes "In alto i calici", the traditional toast. The glasses are a tribute by Bormioli Rocco to the design and art of good food and good drinking Made in Italy.
The InAlto UNO glasses collection
InAlto UNO is signed by the famous designer Aldo Cibic and is entirely Made in Italy, from design to production. The Italian design, the transparency of the superior sound glass Star Glass and the resistance of the XLT treatment are the main ingredients of the InAlto UNO collection . The collection consists of 4 glasses, 1 flute and 1 glass of water for an offer created specifically for the most prestigious restaurants and hotels.
The InAlto TRE SENSI glass collection
InAlto TRE SENSI was developed in cooperation with the Italian Sommelier Association (AIS), and guarantees the best wine tasting experience. Three senses are in fact involved in the tasting activity: sight, smell and taste. Sight: an optimal visual examination of the wine is guaranteed by the transparency of the Star Glass, free of colour nuances and impurities. Smell: the wide bulb at the base and narrowing at the mouth is designed to best perceive the intensity of the aromas and promote their persistence. Taste: the ultra-thin drink allows the lower lip to adhere perfectly to the rim and guarantees a very high taste balance.