List of products by brand Robert Weil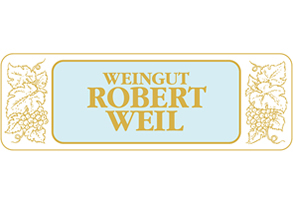 Weingut Robert Weil is a historic Rheingau wine estate, founded in 1875 by Robert Weil and now led by Wilhelm Weil, a fourth-generation descendant. Robert Weil bought his first vineyards in the Kiedricher Berg area in 1867, when he was still professor of German at the Sorbonne in Paris. With the advent of the Franco-Prussian War of 1870-71, he was forced to leave France and moved to Wiesbaden, where he began working as a journalist, while dedicating himself to the acquisition of new vineyards in the most suitable areas of kiedricher berg.
Thanks to a forward-looking vision and a constant commitment to precision viticulture, Robert Weil wines soon established themselves internationally, even on the tables of European royal houses. Throughout the history of the estate, practices have always been adopted aimed at guaranteeing a very high quality, both in the vineyard and in the cellar, such as severe pruning for yield control, manual harvesting, rigorous selection of bunches and soft pressing. A great attention also to environmental sustainability, through the use of organic fertilizers, the abolition of herbicides and the maintenance of herbicide in the vineyard.
Today Weingut Robert Weil has a total of 90 hectares of property, all cultivated in Riesling. This absolute dedication to a single variety, from 1875 to the present, has made Robert Weil become in the eyes of numerous observers and international experts the quintessential symbol of German Riesling.