List of products by brand Ferreira Porto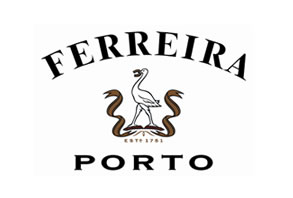 Ferreira was founded in 1751 by a family of Portuguese winemakers and traders. It was in particular Dona Antónia Adelaide Ferreira (1811-1896) who, having a great passion, invested heavily in the modernization of the region, with the ultimate aim of increasing the quality of Porto wine. Entrepreneurial skills and social commitment made her famous and well-liked. Dona Antónia focused a lot on the values of the Ferreira company, consolidating the link between wine production and the commercial aspect without ever forgetting its origins. He introduced new techniques for the cultivation of vineyards, for the production of wine and bottling.
There are 4 estates owned by Ferreira; Quinta do Seixo (extending for 100 ha), Quinta do Porto (extended for 40 ha) and Quintado Caêdo (property of 23 ha) which are located in Pinhão, Quinta da Leda, (extended over 95 ha) which is located in Foz Coa. Produced with enormous passion for more than 250 years, Ferreira is recognized as a sinonine of the excellence of Porto wines.