List of products by brand Marquis de Saint Loup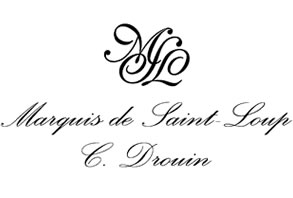 Calvados Marquis De Saint Loup are produced in the heart of the area by the name Pays d'Auge, near the village of Saint Pierre.
In the utmost respect of tradition, only the best apples produced from orchards with a high stem are used for the production of this particular elixir.
Harvested between September and November, the apples are pressed in the characteristic and ancient vertical press. Only pure juice, and only juice extracted in the first pressing, is used to process cider. The juice is then put in oak barrels, where natural fermentation will take place. Once the fermentation is finished, the cider is distilled twice in the ripasso still. The brandy is then stored in small oak barrels to refine.
Over the past few years in wood, the aroma of calvados evolves from notes of fresh fruit to a bouquet of more complex, slightly spicy aromas, with hints of dried fruits.
The Calvados Marquis De Saint Loup consists of a collection of AOC calvados. The lots were acquired during the broadcasts of the Norman companies and aged in the old cellars of the estate.