List of products by brand Cabochon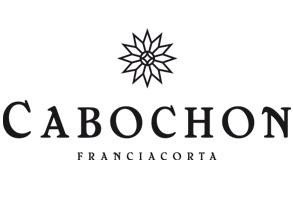 Since 1200 the name Franciacorta has been identified the small region formed by the moraine hills, located south of Lake Iseo, in the province of Brescia. The wine produced here has always enjoyed good fame and is from 1570 the first written testimony in which we talk about wine with "bubbles", a product defined by Conforto (brescian doctor) "biting", that is, lively and bubbly. Today the word Franciacorta no longer identifies only the Territory (located southeast of Lake Iseo in the province of Brescia), but also wine (the noble "bubbles" Italian DOCG) and the Method (refermentation in the bottle with a minimum aging of 25 months from the harvest). Born in 1987 for an intuition of Emanuele Rabotti, tireless communicator who brings to the cellar and vineyards the experiences that intrigue him around the world.
Cabochon immediately became a key label of the company, today it shines with its own light as befits the biggest stars. Refinement, intensity, elegance and an endless perlage: here Cabochon, the most prestigious Franciacorta in Monte Rossa. The Cabochon, so structured, rich and intense, is a gem set in the precious territory of Franciacorta. A territory to discover and taste, in crystal cups.