List of products by brand Charles Heidsieck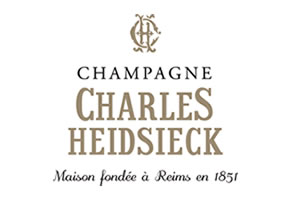 Discover the Maison Charles Heidsieck and its fine Champagnes in our online store
Charles Camille Heidsieck was born in 1822, 37 years after his great-uncle founded Champagne Heidsieck et Cie House. The young Charles grew up in an environment where one breathed the air of champagne from an early age. At just 29, he took his destiny into his own hands and founded the Maison Charles Heidsieck , buying 47 crayères in which to vinify the grapes grown by his cousin Ernest Henriot.

The 19th Century was the era of great discoveries and Charles immediately revealed himself to be a visionary, innovative and highly intelligent man. He became ambassador of his own Maison and, consequently, of all of France. During his travels, Charles Heidsieck embodied contemporary French glamor and distinguished himself as a free spirit with an innate kindness. Charles was a man with an elegant and clean charm, he conquered America and seduced the bourgeoisie of New York, becoming the legendary "Champagne Charlie" .
More than 160 years after its creation, the Maison remains a family business driven by the enterprising, ambitious and courageous spirit of the founder. The Champagnes Charles Heidsieck enjoys absolute fame. The unique style, characterized by a high percentage of reserve wines, is what gives balance to the Maison's cuvée sans année. The selected grapes give, together with the original Crus, complexity to the final product. Vinified vine by vine, they allow a precise selection of each wine in which one brings its touch of depth, the other its share of softness. The separate vinification allows precision and great refinement in the construction of flavors.