List of products by brand Devaux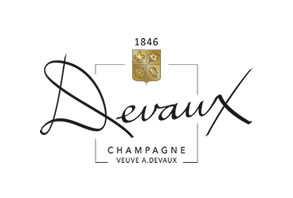 Discover the Maison Devaux and its fine Champagne in our online store
The Devaux's family story began in the mid-19th century with the brothers Jules and Auguste Devaux and continued with three women who share a similar destiny and strong entrepreneurial skills. Madame Claude-Joseph Devaux , after being widowed in 1843 at the age of 39, takes over the reins of "Maison Vve A. Devaux" and run it together with her son François-Auguste. The second symbolic woman, Augusta-Maria Herbin , wife of François-Auguste, after her husband's death in 1879, led the company until 1895. In 1907, Auguste's son died prematurely and that's how the last protagonist of this particular story enters the scene: Marguerite Marie-Louise , the third "widow Devaux".

For more than a century, the brand remains the property of the founding family. In 1987 the descendant, Jean-Paul Auguste Devaux, having no children, decided to hand over the future of the brand to Laurent Gillet , president of the "Union Auboise" , today  "Groupe Vinicole Champagne DEVAUX" .

Currently the headquarters and the production site are located in Hameau de Villeneuve , in an 18th century mansion on the banks of the Seine that has been perfectly restored to its original splendor.

Sustainable management of the vineyards, technical support and follow-up at every stage of the season and pressing as close as possible to the vineyard are the strengths of the Champagne Devaux. This approach to quality is also applied in the cellar, where the aging of reserve wines takes place in mainly oak vats. The pressing wines are chosen for the Classics and for the Collection D , the spearhead of the production. The annual production stands at 650,000 bottles in total .