List of products by brand Devaux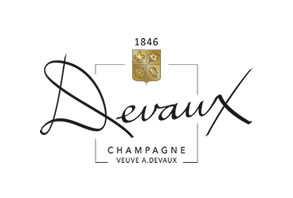 The Devaux is a family story that began in the mid-19th century with brothers Jules and Auguste Devaux featuring three women with similar fate, who made them widowed prematurely, but also by great entrepreneurial skills. At first it was Madame Claude-Joseph Devaux, who after being widowed in 1843 at the age of 39, took over the reins of the company that was at Epernay at the time with her son François-Auguste. In 1846 Devaux was known as "Maison Vve A. Devaux". The second symbolic woman, Augusta-Maria Herbin, wife of François-Auguste, after the death of her husband in 1879, ran the Maison until 1895. These were the years of international growth. Auguste Maria Devaux 's son disappeared prematurely from a heart attack in 1907 and it was thus that his wife, the third protagonist of this family and entrepreneurial history, at the age of 31 managed her husband's activity until his death in 1951 at the age of 80. For more than a century, the brand remained the property of the founding family.
In 1987 the descendant, Jean-Paul Auguste Devaux, having no children decided to hand over the future of the brand to Laurent Gillet, President of the Auboise Union, a cooperative of the Aube, thus creating a range of champagnes dedicated to the highest quality, whose excellence is represented by Collection D. Currently the headquarters and production site are located in Hameau de Villeneuve, in the production area of the Aube (CÔte des Bar), in an 18th century residence on the banks of the Seine perfectly restored and restored to its original splendor.
The vineyards rest on chalciful soils with a marl tendency of the CÔte des Bar, where the main GRAPE VARIETY is Pinot Noir. The grapes that give life to Devaux champagnes are selected from those of 100 vignerons on just over 90 hectares, mostly organic, with Pinot Noir coming exclusively from the Aube and Chardonnay essentially from the CÔte des Blancs. Winemaking takes place under the control of Chef de cave Michel Parisot, one of the brightest talents in the area. Annual production stands at 650,000 bottles in total.