List of products by brand Pichler-Krutzler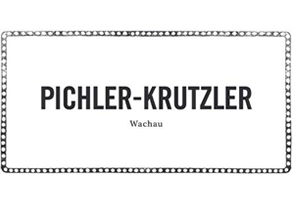 Elisabeth Pichler is originally from Wachau and Erich Krutzler from Burgenland. Together in 2006 they founded their own winery in the Wachau region. Both come from families historically suited to wine production. Together they create unique wines with a noble soul, based on respect for nature, through sustainable viticulture.
The wines pichler-krutzler are pure, authentic and quality, without any compromise. Each wine reflects the territory from which it comes, is harvested, refined and bottled without any assembly. Since there is no addition of sugar, no concentration, clarifies, all wines reflect their origins.
The vineyards, mainly in Grüner Veltliner and Riesling, extend into the valleys and go up the banks of the river, on stone terraces, can only be grown laboriously by hand. This is where the Atlantic Front meets the mild influences of Pannonia from the East and together with the cold winds blowing down valleys, a specific microclimate is created. The sand of the Danube, the loess and layers of surface rock give the wines uniqueness and identity. A real gem of wachau, one of the best wine-producing regions in the world.