List of products by brand Gustave Lorentz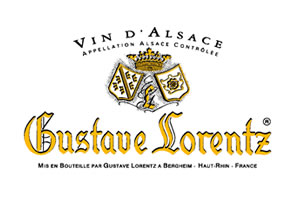 In Alsace, more precisely in the village of Bergheim, the Lorentz family has been dedicated to the production of wine for 250 years.
The vineyards are located in the hills of Altenberg de Bergheim and Kanzlerberg. The first, oriented completely to the south, has a marl-limestone soil, while the second, with a clayey-calcareous soil, is the smallest Grand Cru d'Alsace.
"You can't make wine unless you put your whole heart into it." This is how Charles Lorentz claimed that in 1863 he founded the winery. It is thanks to a great passion handed down from generation to generation that the company still maintains very high quality levels. According to the production philosophy, the essence of the wines is the result of the intimate relationship between vines, territory and climate.
The property currently covers 33 hectares and is entrusted to the sixth generation of the Lorentz family. Riesling, Pinot Grigio, Gewurztraminer and other varieties in the Altenberg hills express their typical features, year after year. Recognition for this perseverance took place in 1983, with the classification of these vineyards as "Gran Cru".