List of products by brand Donna Olimpia 1898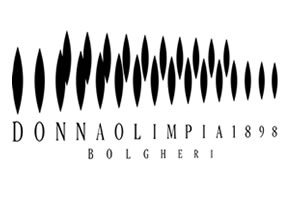 Noble blazon and ancient history, the Donna Olimpia 1898 estate was baptized in the same year in honor of Olimpia Alliata, Lady of Biserno and bride of Gherardo della Gherardesca on the occasion of the 25th anniversary of their marriage.
Located in the heart of the territory of Bolgheri, on the coastal strip of the Tyrrhenian Sea in the province of Livorno, its 45 hectares of vineyards are located on a silty sandy soil formed in a continental, wind, flooding environment. A unique terroir in the world that gives great strength and potential to the historical vines of Bolgherese: Cabernet Sauvignon, Cabernet Franc, Merlot, Petit Verdot and Vermentino. Witnesses of a unique territory, Donna Olimpia 1898 wines are characterized by their pleasant and savory minerality, harmonious structure and intrinsic elegance. The estate boasts a modern cellar of 5000 square meters, designed with a view to high energy savings and minimal environmental impact. It is equipped with the best production technology available, the aging in wood takes place in oak barriques French. The barricade is certainly the most important and suggestive environment of the entire wine estate.