List of products by brand Château des Bertrands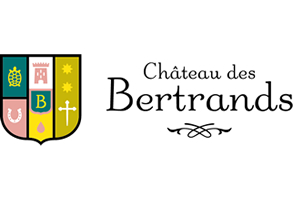 Château Des Bertrands is located in Cannet-des-Maures, in the heart of the Piana dei Mori nature reserve. Historically a jewel of the CÔte de Provence, it offers unique wines thanks to a terroir of excellence and the patient work of man. Protected by the Mori Massif mountain range, the vineyards enjoy a Mediterranean climate with warm summers, bright light and predominantly eastern wind. The soils are formed by pink sandstone and sand.
The goal is to extract the essence of the terroir "Notre-Dame-des-Anges", recognized as one of the most renowned in all of Provence. The wines are obtained from the grapes from the 80 hectares of vineyard that surround the cellar. The production, in addition to rosé wine, includes fine white and red wines. Since 2018, biological conversion has also been taking place.
Very interesting is the coat of arms of Château Des Bertrands which contains all the characteristic elements of the property: the golden turtle in homage to the land turtle, a species typical of the nature reserve of the Piana dei Mori, the symbolic tower of the old fortification present in the village during the Roman era and next to the two golden eight-pointed stars symbol of the two families, the Rascas and the Colberts, who owned the land during the eighteenth century. At the bottom left is the overturned silver horseshoe which, in addition to being a lucky charm, refers to the stable of the estate, one of the most renowned in the area. The golden drop at the bottom is reminiscent of a very precious asset in Provence: water. The clovered cross on the right finally refers to the Colberts' membership in the Order of Saint-Louis.