List of products by brand La Crema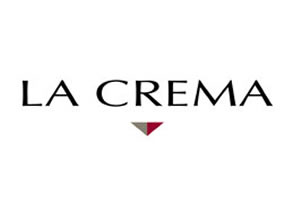 La Crema was founded in 1979, before the Russian River Valley became the most famous production area for Chardonnay and Pinot Noir in all of California. In 1993 Jess Jackson bought the estate and, with the help of renowned winemaker Dan Goldfield, gave great impetus and vitality to wine production. Soon the La Crema to include vineyards in Sonoma County, Mendocino and Monterey.
In 2012, california was crossed to acquire several hectares of Pinot Noir in Oregon, in the famous Willamette Valley. A region with a particular climate, close to the 45th parallel, with a lot of light and very cold nights and with discreet rainfall that give an unmistakable freshness to the wines produced. The common denominator of these wine-growing areas is fairly cool temperatures, ventilated climate and alluvial soil. The cellar techniques used are traditional aimed at enhancing the terroir and enhancing quality excellence. The wines are frank and precise; perfectly able to reflect the territory of origin.