List of products by brand Kendall Jackson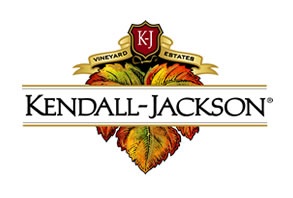 In 1974, Jess Jackson bought 80 acres of orchards in Lakeport, California. He converted the land into vineyards and in 1982 produced the first bottle of wine labeled Kendall-Jackson. Since then he and his family have dedicated themselves to wine production to become today one of the most famous wine producers in the United States. The Jackson Family Wines group now owns 36 wineries on four continents, from France to Australia, from Chile to Italy.
The Jackson family is particularly attentive to the link that is created between the climate, the soil and the vine to obtain the best expression in the glass.
While the winery is located on the California coast, the vineyards are located on adjacent hills and mountains. The ripening of the grapes in these particular climatic and geological conditions gives the grapes power and richness, which will result in wines of great complexity. Transforming grapes into wine represents for the Jackson family a combination of art and science, in the true sense of terroir, creating a perfect combination of soil and climate.
From day one this was a family-run business; the great willpower and principles such as integrity, hard work and the refusal to compromise on quality marked Kendall-Jackson's undisputed success.

Kendall as Jackson
Kendall Jackson
Kendall as Jackson
Kendall Jackson
Kendall as Jackson
Kendall Jackson