List of products by brand Domaine des Verchères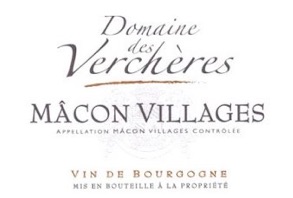 Les Verchères is a hamlet in the Royer Valley, in the heart of the Mâcon Mancey name. Here the Dupuis family has worked 27 hectares for 3 generations.
The vineyards are cultivated in Chardonnay, Gamay, Pinot Noir and Aligoté. Domaine's white wines are soft and extremely pleasant. They are fruity wines thanks to a short maceration and fermentation entirely in the tank at 18 ° C.

Domaine des Verchères
Domaine des Verchères
Domaine des Verchères
Domaine des Verchères